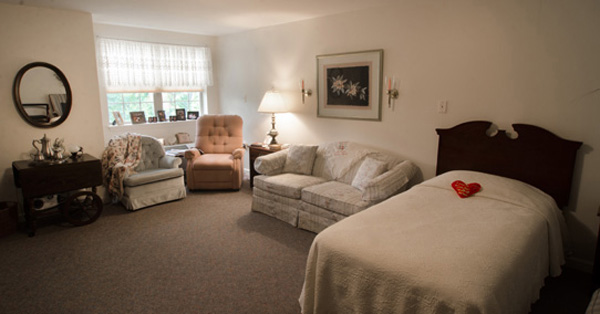 Room Availability & Rates
Rosebrook offers rooms suited to each resident. Semi-private accommodations offer good company to those wishing to share living space with a  friend.
Four beautiful private room styles are available and residents are premitted to furnish their own rooms if they wish.
Rooms range in size up to 375 square feet and many are suitable for couples.
A small monthly fee is assessed to residents in need of greater assistance with personal care.